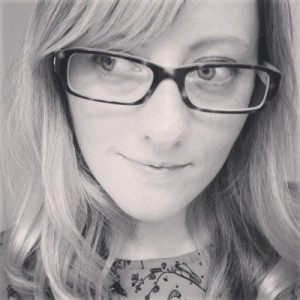 Iconic modern ladies, floating dreams, and musical landscapes.
Lucy Stephens' art examines the many roles a woman sets for herself in relation to societal expectations. Her characters exude both confidence and serenity as well as fear and uncertainty. The sense that personal growth leads to a more serene existence is a common theme throughout her work.
Magic, fairy tales, and mythology often serve as inspiration for her work. Her figures exist in surreal environments, whether crossing time barriers and interacting with past versions of themselves or moving through floating orbs and spindly, curling trees. Having recently lived both by the Atlantic Ocean and in the Mojave Desert, both environments have been popping up in her work. Children also frequently appear in her work, as both otherworldly spirits, adding a sense of magic to an adult world, and as time travelers, reminding her characters of a past, long forgotten.
Lucy was born in Athens, Ga. She attended the University of Georgia, earning a BFA in Drawing and Painting in 2004. After spending several years living in Fort Lauderdale, FL she moved to the desert where she currently lives in Las Vegas, NV.
Her work is available on Etsy and prints of her work can be found at Fine Art America. She posts regularly on Facebook, Pinterest, Instagram, and Twitter.